Galasso Learning Solutions specializes in creating and delivering custom training courses for the CPA profession. 
Continuing Professional Education courses with GLS are designed to promote genuine learning and drive improved outcomes within the profession.
At GLS, we understand that the pace of change in the profession makes it hard for professionals with full-time client service roles to stay up to date with all the changes in regulations, standards, and developments impacting the profession.
Our mission is to deliver CPE that is practical, timely, and engaging, to help CPAs to grow professionally while focusing on providing the highest quality services to their clients.
We believe that the continuing education that CPAs receive should be impactful and relevant, so using our proven GLS process, we are committed to providing CPE credits to firms and entities like yours that fulfill real educational requirements for growth and excellence — not just for the sake of compliance.
We are passionate about continuous learning. 
We share a commitment to excellence and quality.
We provide value through lasting client impact.
We treat our clients as partners in the learning process.
Galasso Learning Solutions is different from other CPE providers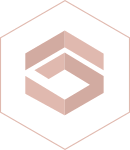 engagements begin with a needs assessment
Our work with clients always begins with an assessment of their CPE needs. This discussion allows us to understand the nature of the work our clients perform within the industry, as well as any areas for improvement uncovered during internal or peer reviews. The findings from the assessment, in turn, allows GLS to customize course materials for a better return on training investment. The needs assessment also establishes the client as a valued and integral collaborator in the learning process, a core value that we hold dear.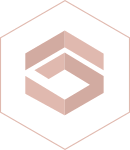 an engaging, learner-focused environment
Our course design is based on proven in-person and virtual training techniques and the latest in adult learning methodologies. In 2017, Melisa received her Master Trainer™ designation through the Association for Talent Development. Then in 2020, she earned the Certified Professional in Talent Development (CPTD) designation. The CPTD credentials measure competency in twenty-two areas of expertise related to training delivery, instructional design, technology application, evaluating the impact of training, and talent management.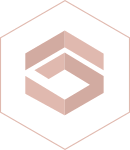 Up to date and cutting edge contenT
GLS is committed to providing up-to-date course content and to proactively stay on the cutting edge of proposed and potential future changes to standards. As a member of several committees related to technical accounting and auditing issues, Melisa participates in the standard setting process by researching and commenting on proposals and by monitoring new projects as they are developed. GLS offers a weekly video blog that overviews these proposed changes to allow clients to stay ahead of potential standard changes.
GLS is a National Association of State Boards of Accountancy (NASBA) approved sponsor of both Group Live and Group Internet Based delivery methods, so we can provide flexible options to meet your CPE needs.
ABOUT MELISA GALASSO, CPA, CSP, CPTD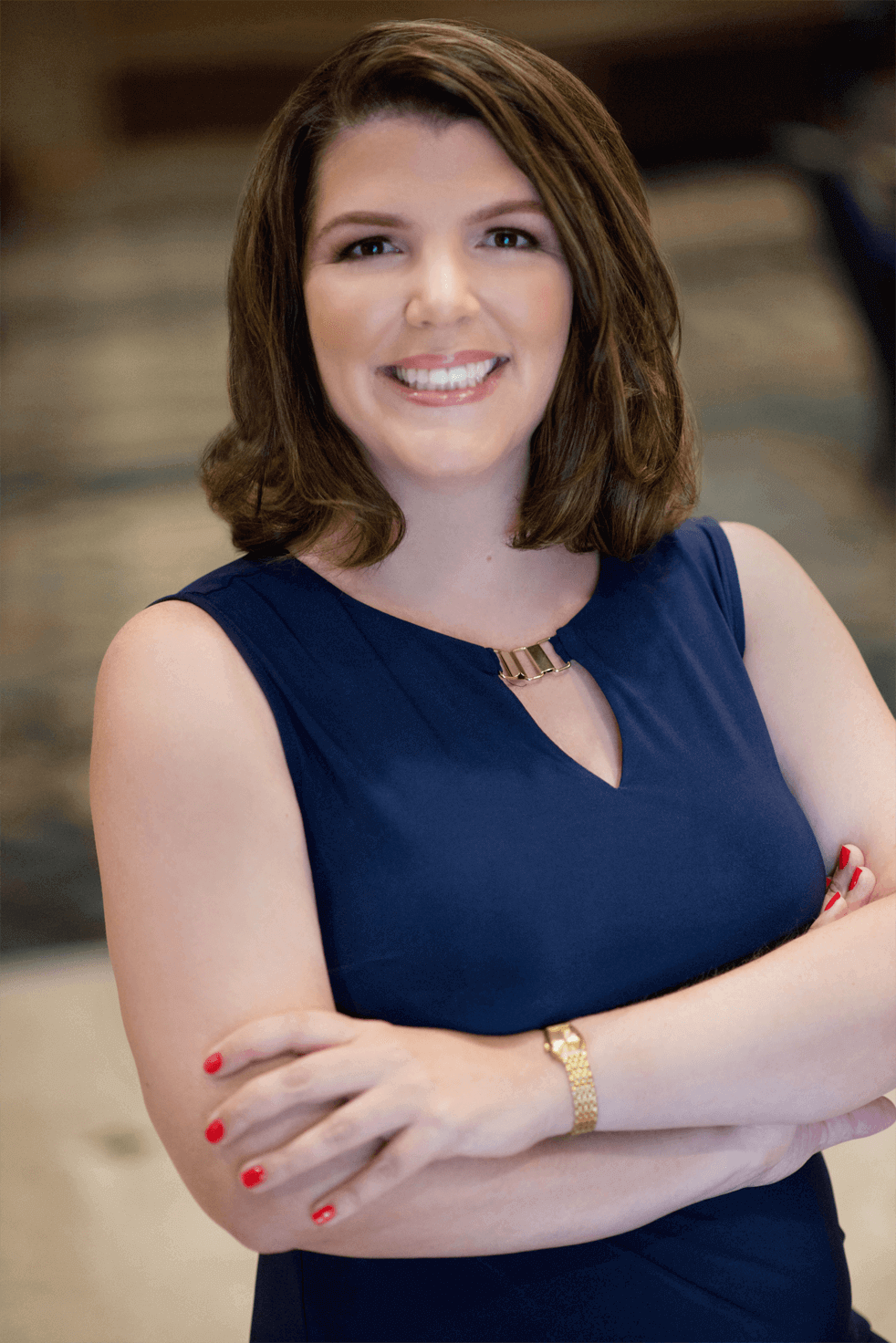 Melisa F. Galasso is the founder and CEO of Galasso Learning Solutions LLC. A CPA with nearly 20 years of experience in the accounting profession, Melisa designs and facilitates courses in advanced technical accounting and auditing topics, including not-for-profit and governmental accounting.
Her passion is providing high-quality CPE that is meaningful, creates efficiencies and improves quality, and positively impacts ROI. She also supports essential professional development, audit level training, and train the trainer efforts.
Melisa is a Certified Speaking Professional, a Certified Professional in Talent Development (CPTD), and has earned the Association for Talent Development Master Trainer™ designation. Her passion for instructional design and adult learning techniques is one of the differentiators that set her apart from other CPE providers.
She also serves on the FASB's Not-for-Profit Advisory Committee (NAC), AICPA Council, and the AICPA's Women's Initiative Executive Committee (WIEC). She also serves as a Subject Matter Expert for the Center for Plain English Accounting. She previously served on the AICPA's Technical Issues Committee (TIC), the VSCPA's Board of Directors, and is a past Chair of the NCACPA's A&A committee. In addition, Melisa is the author of Money Matters for Nonprofits: How Board Members Can Harness the Power of Financial Statements by Understanding Basic Accounting which is available on Amazon or anywhere you purchase books online.
Melisa received a Top 50 Women in Accounting Award in 2021 by Ignition, is a 2020 Enterprising Women of the Year Award recipient, and was honored as a "40 under 40" by CPA Practice Advisor in 2017, 2018, and 2019. She was also named the 2019 Rising Star by her regional NAWBO chapter, received the Don Farmer award for achievement in technical content instruction, and earned several other awards for public speaking and technical training.
Prior to establishing Galasso Learning Solutions, Melisa worked in public accounting, industry, internal audit, and academia.
She received a Bachelor of Science in Business Administration with a concentration in Accounting and International Business from Georgetown University.
On a personal level, Melisa enjoys traveling, watching her daughter ride her horse, and spending quality time with family. She finds balance through yoga, is an avid reader, and frequents local performing arts shows. Melisa actively supports several causes that empower women.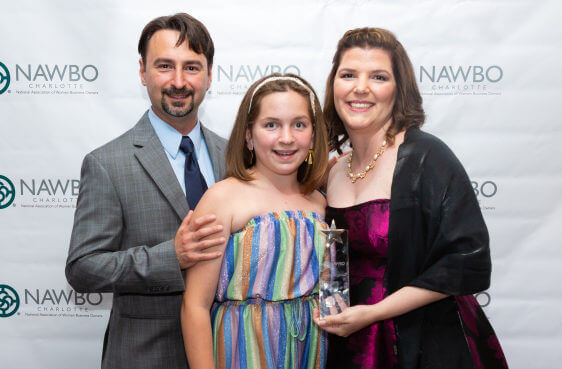 Certified Public Accountant, Licensed in Virginia and North Carolina
Certified Professional in Talent Development (CPTD)
Master Trainer™ Designation, Association for Talent Development
2019 Rising Star Award, National Association of Women Business Owners
Don Farmer Award (2016), NCACPA
2021 Top 50 Women in Accounting Awards,  Ignition
40 Under 40 (2017, 2018, 2019), CPA Practice Advisor
50 Most Influential Women (2016, 2019), Mecklenburg Times
Outstanding Discussion Leader (2016, 2017, 2018), AICPA
5.0 Speaker (2015, 2016, 2017), NCACPA
Enterprising Women of the Year Award (2020)
Top 5 Under 35 (2016), VSCPA
Outstanding Professional Speaker  (2019), NCACPA
Women to Watch Emerging Leader (2013), NCACPA
Super CPA (2007), Virginia Business Magazine
MEET OUR OTHER ENGAGING TRAINERS
Melissa Critcher
Melissa brings over 20 years of experience and expertise in the area of employee benefit plans. She owns a CPA firm specializing in the audit of EBPs and in consulting with CPA firms and plan sponsors. Melissa has authored several courses on topics including employee benefit plans, internal controls, risk assessments, and SSARS engagements. She has been repeatedly recognized as an outstanding discussion leader for her work with the AICPA, NCACPA, and other organizations.
Melissa has served in various roles with both the NCACPA and AICPA including serving as a member of the NCACPA Board of Directors and A&A Committee, as well as, local chapter positions. For the past six years, Melissa has also served as a volunteer on the AICPA Technical Standards Committee for Employee Benefit Plans which is responsible for evaluating referrals from the Department of Labor for deficient audits and makes recommendations for disciplinary actions.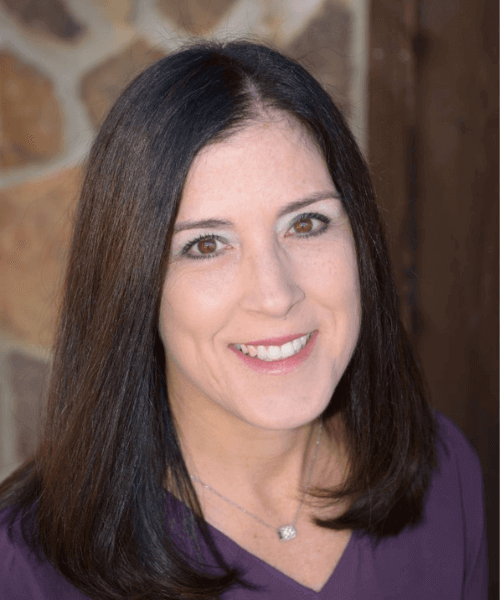 David Peters
TAX, FINANCIAL PLANNING, & CFO FUNCTIONS
David Peters is a tax accountant, financial advisor, and professional educator. He has over fifteen years of experience in financial services, including 3 years in the hedge fund industry and six years in the insurance industry. David was the first-ever Chief Financial Officer at Compare.com – a position he held for over three years. He was an Adjunct Professor in Accounting & Finance at Winthrop University in Rock Hill, SC, and is a national CPE Instructor/Discussion Leader for the AICPA, Surgent, and Kaplan. He regularly teaches courses in accounting, finance, insurance, financial planning, and ethics throughout the United States. He holds four master's degrees and is currently pursuing his PhD in Financial Planning. He contributes regularly to various CPA publications, including NCACPA's Interim Report, SCACPA's CPA Report, and VSCPA's Disclosures. He was also a co-author of the 2018 and 2019 Virginia CPA Ethics course – a required course for all CPA's licensed in the Commonwealth of Virginia.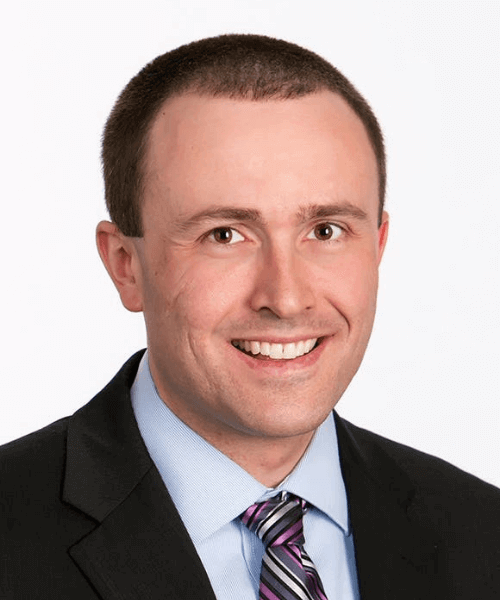 Jennifer Louis
Jennifer has been designing, developing, and delivering high-quality, practical, up-to-date, and engaging A&A training for over 25 years. She has authored courses on a variety of different technical and professional skills related topics and is highly engaging in both live and virtual training formats. In addition to vast experience teaching a variety of A&A topics, Jennifer also specializes in an array of audit procedure related courses designed to help you execute effective and efficient audits. Jennifer regularly serves as an audit expert in various capacities for Thomson Reuters, Becker, Surgent, Business Learning Institute, various State Societies, and CPA firms. Previously Jennifer served as the Director of Audit Product Development at Surgent Professional Education. Prior to that, she was Executive VP of Training Services at AuditWatch Inc., a training and audit process consulting firm later acquired by Thomson Reuters. Earlier in her career, Jennifer's experience included executive and managerial roles in both industry and Big 4 public accounting. She graduated summa cum laude from Marymount University with a B.B.A. in Accounting.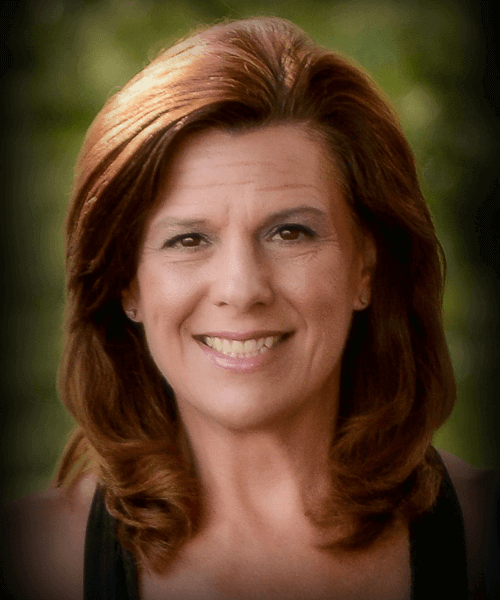 Sam Latimer
GOVERNMENTAL ACCOUNTING & AUDITING
Sam's experience as an Audit Partner at a regional firm specializing in local government and nonprofit audits, brings real-world experience resolving the types of challenges faced by GLS clients. He is a member of the Government Finance Officers Association, Association of Certified Fraud Examiners (ACFE), and the AICPA's Governmental Audit Quality Center. Sam loves to teach, both as a training facilitator and in his day-to-day interactions with audit clients.
On a personal note, Sam volunteers his time and leadership skills serving on the board of Junior Achievement.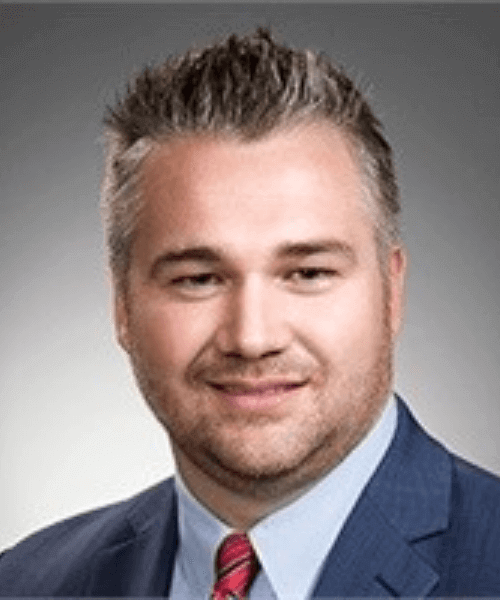 Susan Stutzel
Susan Stutzel adds expertise and experience to the GLS team in the areas of government and nonprofit. In addition to training for GLS, Susan is the founder of S Stutzel, CPA, a firm specializing in nonprofit auditing and consulting. Over the last 19 years, she has worked in both public and private accounting, and in that time discovered her passion lies in serving clients in the nonprofit industry. Her desire to work with nonprofit organizations stems from a desire to be surrounded by equally passionate individuals who want to change the world.
This passion also led Susan to serve in various volunteer roles including board member of the Iowa Society of CPA's, Treasurer of the Tipton School Foundation, Treasurer of Iowa City Hospice, Past Treasurer of Iowa Women's Foundation, Adjunct Professor at her alma mater Coe College, IACPA's Career Awareness Committee, Iowa Society of CPA's Nonprofit Organization's Committee, and more.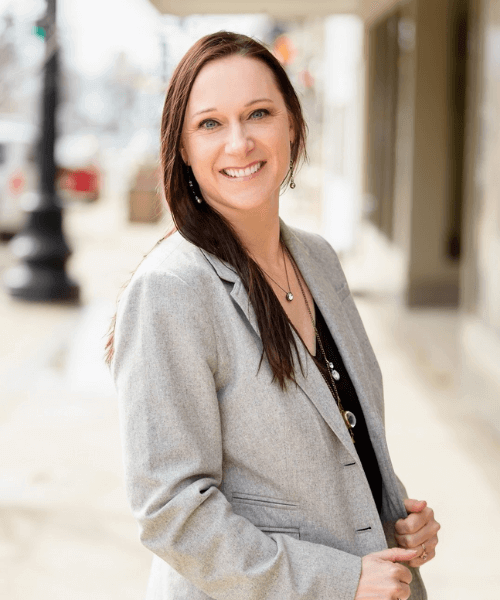 Rebecca Heiss
LEADERSHIP & PROFESSIONAL DEVELOPMENT
Rebecca knows fear. As a biologist and stress expert, Dr. Rebecca Heiss is dedicated to helping us become self-aware and overcome our instinctual limitations – the ancient, often subconscious fears that hold us back from our optimal performance and our happiest lives. Her research has been designated "transformative" by the National Science Foundation and it is waking up audiences around the world. Rebecca has found her calling in helping others recognize the power of biological applications in their lives.
A former educator, Dr. Heiss spent much of her earlier career in the classroom at both the high school and college levels and was recruited to be a founding member of an innovative charter school with a focus on entrepreneurial thinking and impact-based learning. Today her focus is leading high achieving women through stress, fear of failure/rejection, and imposter syndrome, to a place of confident and authentic leadership in her Fearless Accelerator program and her community for women to thrive called The Leap. Rebecca's "fearless" message inspires hope and actionable insights to train our brains to work for us, rather than against us in times of uncertainty.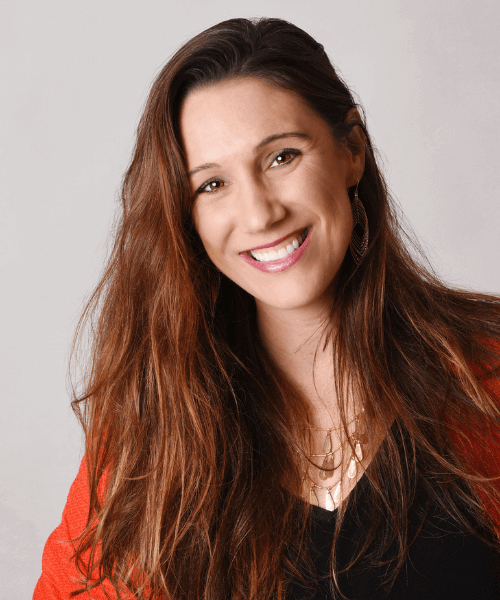 Jim Lindell
James T. Lindell, CPA, CSP
Jim Lindell is President of Thorsten Consulting, which is a Wisconsin-based strategic and financial consulting provider. The firm offers professional speaking, training, and executive coaching. He has extensive senior management experience, including Chief Financial Officer, VP-Finance, Corporate Controller, and Corporate Assistant Controller. Industries served include manufacturing, healthcare, not-for-profit, distribution, and food processing. Jim has participated in more than 50 M&A projects.
Jim is a CPA with public accounting experience at several local and regional accounting firms and has received the Certified Speaking Professional designation, the highest earned designation from the National Speakers Association. Jim is a Vistage Chairman (Executive Coach and Facilitator) and responsible for two groups in the Milwaukee area. He is a member (and instructor) of the American Institute of CPAs and the Wisconsin Institute of CPAs and a National Speakers Association member.
Jim is the author of Controller as Business Manager (Published by the AICPA and Wiley) and author of the AICPA courses: Annual Update for Controllers (Best Seller), Analytics and Big Data for Accountants, and many other courses on financial leadership. Jim is an eleven-time recipient of the AICPA's Outstanding Discussion Leader Award.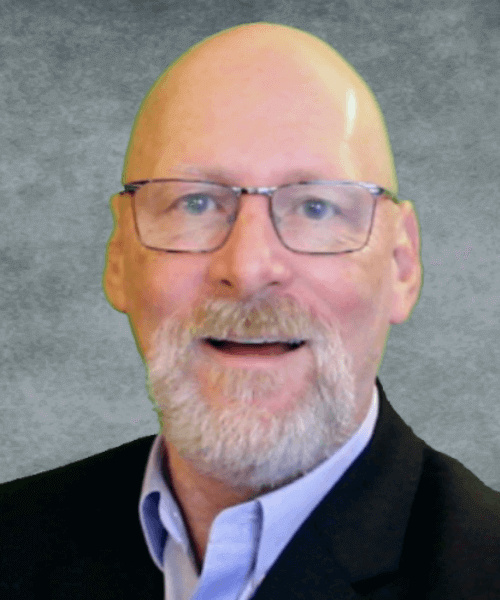 Ed Robinson
Ed Robinson, often known as "The Rainmaker," is a former CPA who has dedicated the last two decades to helping accountants and professionals service firms develop leadership and business development skills. He built and sold two accounting practices, and then used this hands-on experience to maximize financial outcomes for other companies. Ed specializes in developing leaders, sales professionals, and business developers. He has consulted, coached and spoken to thousands of audiences and hundreds of businesses in more than 35 countries and multiple industries. His published books showcase the expertise that he brings to each presentation:
• Million Dollar Rainmaker
• Million Dollar Rainmaker for Attorneys
• Million Dollar Rainmaker for Financial Advisors
• 4 Giant Steps to Leadership
• Leadership: Winning Through Influence
As a Certified Speaking Professional, Ed has facilitated hundreds of presentations over the last 25 years. He often presents to professional service groups including attorneys, bankers, CPAs, and small businesses. He is experienced in a variety of presentations, including keynotes, breakouts, seminars, workshops, and problem-solving facilitation.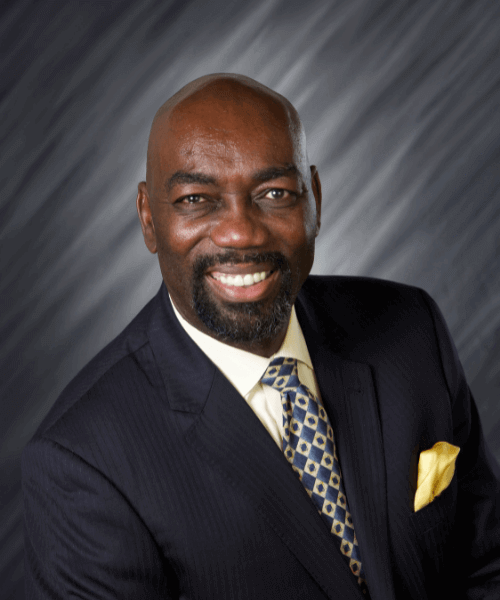 Kristen Hoyle, CPA
Ms. Hoyle is a Certified Public Accountant with over 30 years of experience providing audit, consulting, and tax services to small businesses and nonprofit organizations. She has worked with local firms throughout her career and has accumulated specialized expertise in providing a full range of accounting services in the construction, contracting, governmental, and nonprofit sectors. For the last fifteen years, she has concentrated on providing services to the nonprofit sector. Clients in the nonprofit sector with which Ms. Hoyle has extensive experience include trade associations, private schools, charter schools, religious entities, private foundations and voluntary health and welfare organizations. Ms. Hoyle has taught CPE classes, CPA Exam review classes, and has been a guest lecture at local universities. Currently Ms. Hoyle is a member of a national and a state committee providing nonprofit CPE for an international accounting firm association. Ms. Hoyle's experience has included providing services as an expert witness in malpractice, bankruptcy, and divorce cases.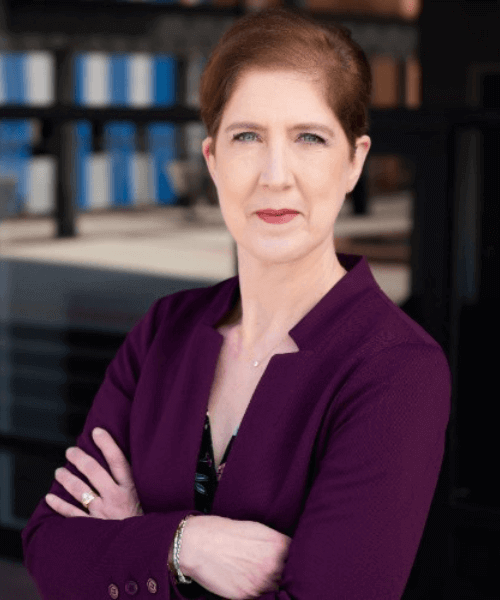 Frank Galasso
Leading our operations functions, Frank Galasso manages operations, compliance, technology, and back-office functions. He focuses on internal management so that our fantastic trainers can focus on client service. His background also includes a distinguished finance career at one of the world's premier technology companies. Throughout his 15-year corporate career, Frank was recognized for strong technical skills, process innovation, and an ability to explain complicated financial topics in simple terms.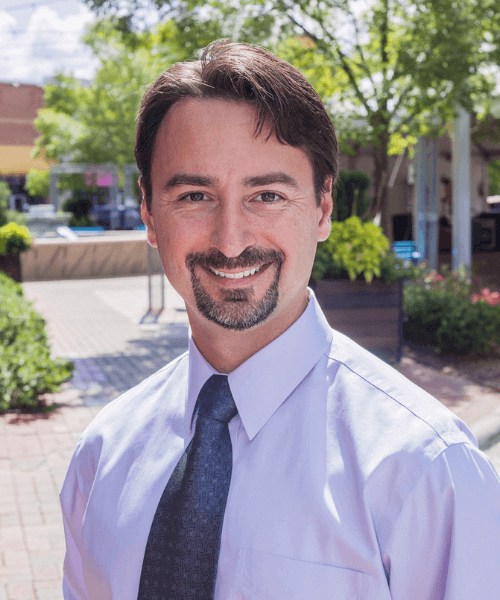 Kristina Medina
Kristina Medina joined GLS in May 2020 and assists part-time as a project manager in a variety of operations functions. She lives in Atlanta, where she also serves as an Assistant Director in the Office of University Events Management at Georgia State University. Prior to that, she served as an Associate Director in the Office of University Events at her alma mater, St. John's University. In her spare time, she enjoys taking walks with her dog, Trixie.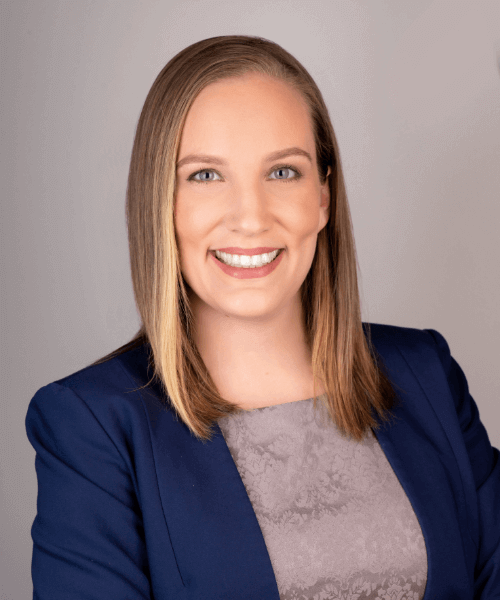 Teresa Holliday
Teresa Holliday joined GLS in March 2021 as a Marketing Specialist with over two years of experience in marketing and advertising across various industries. She prioritizes continuous learning by researching and regularly attending webinars on topics such as SEO, analytics, web design, and other online marketing tools. She recently graduated with her MBA in Marketing Management at The Peter J. Tobin College of Business at St. John's University. Teresa lives in Long Island, NY and has a passion for traveling.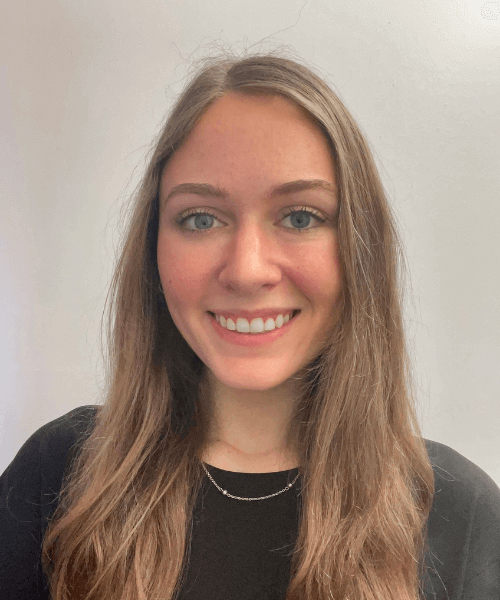 Jaclyn Veno
LEARNING & DEVELOPMENT SPECIALIST
Jaclyn Veno is a licensed CPA and holds both a bachelor's and a master's degree in Accounting from Clemson University. Before joining, Galasso Learning Solutions, she was an auditor for two top-10 CPA firms. Jaclyn has extensive experience developing both staff and interns including the onboarding of overseas staff. She has fond memories of her time spent completing dozens of acquisition audits for one growing client. Jaclyn holds certificates in adult learning, instructional design, and training & facilitation from the Association for Talent Development (ATD). On a personal note, Jaclyn and her husband recently moved to South Carolina and are enjoy getting settled in their new home.
Celinette Gonzalez-Molina
Celinette Gonzalez-Molina
LEARNING & DEVELOPMENT OPERATIONS SPECIALIST
Celinette Gonzalez-Molina joins the GLS team as our Learning & Development Operations Specialist. Celinette is an accomplished leader with experience in training delivery and demonstrated success in developing and implementing new programs designed to improve employee performance and morale. She will be playing a critical role in the efficient and effective delivery of onsite, virtual, and recorded training for our clients. We're super excited to have her as part of our team!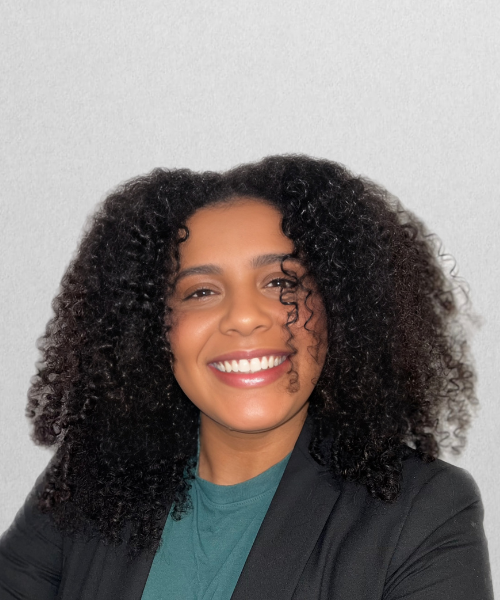 Future-ready CPA firms hire us to provide engaging, quality and custom CPE courses for their teams, and we are excited to serve you in this way.
Ready to see how we can support you?